Questions You should ask When Looking for a Home Inspector
Questions You should ask When Looking for a Home Inspector...
...And Answers you will get when choosing Honest Home Inspections, LLC
Choosing a home inspection company is an important decision for every home buyer. A thorough, pre-purchase inspection of a house can be your best defense against unwanted surprises after you move in to your new home.
On this page of our site, we will try to give you some insight into what questions you should ask when selecting a home inspection service. Even if you don't choose Honest Home Inspections, we would like to help you make an educated decision.
The Company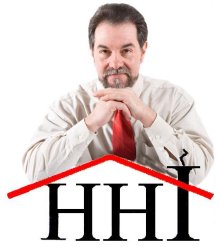 Question 1. How long have you been in business?
Answer: We established the residential inspection business in 2005, however residential housing experience (repair, rehab, buying & selling) goes back over thirty years.
Question 2. Have your Inspectors had any formal training? If so, where?
Answer: Scott LeMarr is a Certified Master Inspector (CMI), has undertaken extensive training at American Home Inspectors Training Institute, has completed courses in Mold Assessment by Professional Laboratories Inc., Advanced Mold by Environmental Solutions Association, holds a Bachelors degree in Organizational Leadership and Development; and in addition he holds an Associate degree in the Mechanical Sciences. Scott has completed classes in Residential Furnace at WCTC, Metallurgy, Well Water Sampling, Structures, Radon Science, Time Management & Organizational Skills, Mold, Advanced Mold, Mold Remediation, Allergens, Lead, Asbestos, Insect & Rodent Intrusion, Plumbing, Air Conditioning, Basment Repair, Thermal Imaging, Moisture Intrusion, the National Electrical Code course, Roof Inspection, Insulation and Ice Dams, and a variety of business courses. Scott is continuing his education with various classes related to business or home inspection. Scott is licensed by the State of Wisconsin, license No. 1867-106. In addtion, Scott has obtained the highest certification provided by Environmental Solutions Association, Master Indoor Environmental Specialist (MIES)
Question 3. Are you involved with or associated with any other business?
Answer: Home Inspection, Mold Inspection, and investment properties are our only business interests. In accordance with the NACHI® Standards of Practice, we do not participate in any referral or construction related activities. It represents a conflict of interest.
Question 4. Do you have Professional Liability and Errors & Omission Insurance?
Answer: Yes, we do carry Professional Liability and Errors & Omissions insurance. Proof of insurance is available upon request.
Question 5. Do you encourage the client to attend the inspection?
Answer: We strongly encourage buyers to attend the inspection. Buyers that attend have a better understanding of the property as viewed by the inspector and are better able to read and interpret the final report. The buyer's attendance also helps them understand the scope of a home inspection as well as the limitations and eventual maintenance requirements of the home they are purchasing.
Question 6. How soon can you typically schedule an inspection?
Answer: An inspection can usually be scheduled within three to five days based on the current work load.
Question 7. How long will the inspection take?
Answer: A typical inspection of a 2400 square foot house will take roughly 3 to 4 hours dependent on Client questions, age, number of bathrooms, mechanicals, and/or any unique situations. We provide a thorough inspection, or motto is "Leave no stone unturned".
The Inspector
Question 1. Are you experienced in residential inspections?
Answer: Scott LeMarr has extensive experience in performing home inspections. Older homes, lake homes, and investment property are specialties. Scott has several investment properties, a few over 100 years old, and therefore knows what challenges older homes have. In addition, he knows that many older homes have "hidden secrets" that need to be uncovered before purchasing. Scott tells us his outlook on older homes... "I enjoy inspecting older homes as every one is unique and tells a story". In addition, Scott has completed the industry's most extensive training program, offered by American Home Inspectors Training Institute, is a Board Certified Master Inspector (CMI), is a Master Indoor Environmental Specialist (MIES), A Certified Mold Inspector and Assesor (CMIA).
Question 2. Are you a member of any Home Inspection Associations?
Answer: Honest Home Inspections is a member of NACHI®. The National Association of Certified Home Inspectors® is a non-profit professional society dedicated to establishing standards of excellence for professional home inspectors. We are also a member of WINACHI Wisconsin Chapter of National Certified Home Inspectors, WAHI Wisconsin Association of Home Inspectors, IAC2 International Association of Certified Indoor Air Consultants, and a member of AMSE ,The American Society of Mechanical Engineers.
The Report
Question 1. How much will the inspection cost?
Answer: The inspection fees vary slightly depending on the size and age of the house, the mechanicals, and number of baths. Please see our Services & Fees Page. Radon testing and Mold Assessment is also available. Call us at 262-424-5587 for a specific quotation.
Question 2. What will the inspection report include?
Answer: A full inspection covers the Site/Grounds, Exterior, Structural Components, Foundation, Roof, Attic, Insulation, Ventilation, Plumbing, Electrical, Heating/AC, Garage, Kitchen, Bathrooms, and Interior.
Question 3. Will you prepare a written report?
Answer: Definitely, we provide an extensive, but easy to read, written report that generally runs 30 to 70 pages. Included is a Report Summary that will let you quickly review the recommended improvements to the home, safety issues, or items that may need replacing in the coming future all on our website. The report is a color coded easy to read checklist with comments where necessary, and in plain english, with the results of the home inspection. A bound written report will be provided a few days later by mail. A book on maintenance schedules and explanation of maintenance is often provided to assist you in maintaining your home and saving you money in preventable repairs.
Question 4. Is the report hand written or computer based?
Answer: Our reports are generated on a tablet PC. A printed summary page will be provided to you at the end of the inspection. The report will be loaded onto our website later in the day so you can access the full report. In addtion, a full color computer generated report in a three ring binder with photos will be provided shortly thereafter by Priority Mail.
Question 5. How soon is the report available?
Answer: A summary page is printed at the end of the inspection. A computer generated report, with color photos, is loaded onto our website the instant it is completed typically near the end of the evening on the same day, never more than 24 hours after the inspection conclusion. Please note that due to the amount of inspections scheduled, difficulty of the property inspected, or Multi Family units, the report may take longer. We strive to meet a 24 hour goal! A fully printed hard copy with color photos will be mailed to the buyer.
Question 6. Can we see a sample of your report?
Answer: Absolutely, On the home page of the web site look in the upper left hand corner of the page there is a login and a password area. Type "sample" as the login and type "sample" as the password (all lower case) and you can download a sample report in a pdf format.
Question 7. Does your report and standards of practice conform to ASHI or NACHI standards?
Answer: Yes, our reports conform to (and exceed) the ASHI® and NACHI Standards of Practice. Our general inspection practice exceeds what is required by both ASHI, NACHI, and the State of Wisconsin and usually exceeds the expectation of the client(s).