Welcome
One of the most thorough Inspections and one of the most comprehensive reports in the industry! Celebrating 13 years - 2005-2018!
Honest Home Inspections is NOT your average home inspection company. Now offering a FREE Mold Inspection with every full home inspection! We provide a Premium Home Inspection Service far beyond the average inspection company in Southeast Wisconsin. Honest Home Inspections is the preferred home inspection company in the Milwaukee and South Eastern Wisconsin area and the preferred Home Inspection provider of many real estate agents simply because we are one of the best in the business. We are a High Quality, Full Time Multi-Inspector firm and we specialize in Mold, Indoor Air Quality, and Moisture Intrusion. You now get a Free Mold Inspection with your full home inspection, a $175 Value (this is a visual inspection/investigation only and does not include any testing). We inspect older homes, lake homes, multi-family, investment properties, new construction, condominiums, town homes, and many others. Our goal is to turn uncertainty into confidence!
Services Offered:

Residential & Multi-Family Inspection
FREE Mold Inspection with Full Inspection!
Air Quality Testing
Moisture Intrusion
Water Testing
DIHLR (Rental Weatherization)
Carbon Monoxide Testing
The President and founder of Honest Home Inspections, Scott C. LeMarr, is a Certified MASTER Inspector®, certified by the American Home Inspectors Training Institute, Certified by the State of Wisconsin Department of Regulation and Licensing, and Nationally through the Examination Board of Professional Home Inspectors. We are members of the National Association of Certified Home Inspectors (NACHI), Environmental Solutions Association (ESA), the Wisconsin Association of Home Inspectors (WAHI) and International Association of Indoor Air Quality Consultants (IAC2). Our inspection reports conform to and exceed the ASHI® and NACHI Standards of Practice. We are insured and we are licensed by the State of Wisconsin. We are certified in Mold Inspection and Mold Assesssment (CMIA), Air Quality Testing (CIAQT), Scott is Certified as a Master Indoor Environmental Specialist (MIES), All in Radon Measurement, and Scott is certified and licensed by the State of Wisconsin for the Rental Unit Weatherization Program (formerly DIHLR) which means we are trained in home energy audits, in addition we are certified for Well water Sampling and provide Digital Testing for Radon gas. As mentioned above Scott has reached the distinguished certification of Certified Master Inspector® (CMI) and Master Indoor Environmental Specialist (MIES). Brian O'Keefe has also gained the Certified Master Inspector designation (CMI). All inspectors have trained under a master inspector for at least 6 months and are at a level beyond most inspectors in our industry. Our goal is not just customer service but OUTSTANDING CUSTOMER SERVICE above and beyond your expectations! Visit our testimonials page for proof!







Call us from your smartphone!
Scott is Wisconsin's Only MASTER Indoor Environmental Specialist (MIES)
and only Double MASTER in the Entire Midwest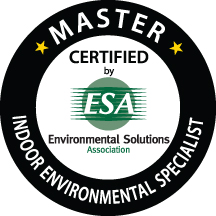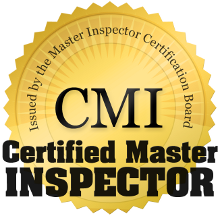 Please use the menu at the top of this page to learn more about home inspections, questions you should ask when searching for an inspector, and the answers that you will receive from Honest Home Inspections. Please be sure to visit the "Radon Gas & Microwave Leakage" page and the "About Us" page.
Should you wish to contact us immediately,
please feel free to call us at (262) 424-5587