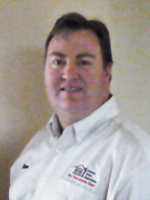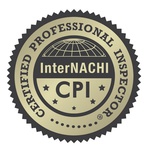 Brian O'Keefe is a Board Certified Master Inspector (CMI) with Honest Home Inspections and Milwaukee Mold Inspector, a division of Honest Home Inspections. Brian joined Honest Home Inspections in August of 2012 and has been an active home inspector since 2008.
I had to send an email to let you know what an awesome job you guys did. Although a bit on the expensive side I really feel I got more than I paid for with the Radon test, Recall check, hang tags, the book on the house, and the time Brian spent with me answering all of my questions was just great. The lady that booked my call was so knowledgeable and helpful, she was the main reason I chose you but the inspector went above and beyond! Thanks you so much for all you did and it looks like we will be getting a new roof and the furnace fixed.
I just wanted to send an email and thank Brian for such a great job yesterday. He was so informative. I learned so much about my new house and the report was unbelievable. what a great job. Thanks again
You guys were the highest priced company while I was shopping around. I decided to go with you as I was concerned about the lower priced companies. I had no idea that you would be that thorough. What a great job! I received the report yesterday and shared it with my banker. He said he has never seen a report like this. Wow, I will recommend you guys to everybody I know!! Thanks for such a great job
CSST is an acronym for Corrugated Stainless Steel Tubing. We are beginning to see more and more
of this yellow covered flexible gas line in residential applications. The line is used more and more in
new construction and remodeling since it is easy to run and there
are fewer fittings to deal with as used in gas pipe.
View the attachment to learn about the importance of bonding CSST installations to a home's ground.
I know everything there is to know about our new house and what I have to do to keep my family safe. I know because you did a wonderful inspection and I only trust you.
Awesome! Would recommend to anyone and definitely use again!
Awesome! Would recommend to anyone, and definitely use again!