Brian Ott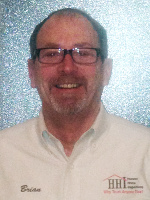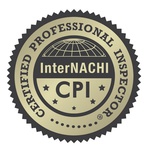 Brian Ott joined Honest Home Inspections in 2015. Brian is a Certified Professional Home Inspector (CPI) with Honest Home Inspections and is a 2011 graduate of American Home Inspections Training Institute as a Certified Residential Inspector (CRI). Prior to course work and prep to become a Wisconsin State Licensed inspector Brian trained with several home inspectors and basement specialists. Brian has completed the coursework on Mold Inspection to be a Certified Mold Inspector and has trained extensively with Scott on Mold Inspection and Brian has attended Air Vent's Attic Ventilation Seminar. In addition, Brian is a former municipal residential inspector for the city of Milwaukee. This position brought additional training and knowledge of Building codes and Property Maintenance Codes to Brian giving him a unique perspective during a home inspection. Brian trained with Scott for over six months on our software and our standards of practice, which are far above the state requirements.
In addition Brian has completed two Radon Measurement courses, at least one is required by Honest Home Inspections, and has his Wood Destroying Organism (WDO) certification. Brian continues to take extra classes related to residential construction on his own and with Scott.
As of 2014, Brian has over 150 hours of continuing education credits and he continues to build on his education going above and beyond the states minimum, and Honest Home Inspections minimum, requirements. Brian is a member in good standing with the International Association of Certified Home Inspectors (InterNACHI), and a member of the local chapter Southeastern Wisconsin InterNACHI (SEWinterNACHI).
Brian lives in Milwaukee with his Havanese dog named Sadie. He has 2 daughters, one a junior in high school and the other a recent college graduate working on her nursing degree. When Brian is not inspecting he can be found hitting the back roads of Wisconsin or cross country on his Harley.
Certifications