Brian O'Keefe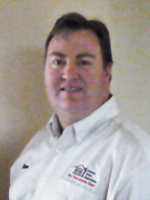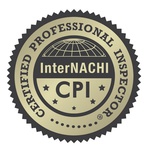 Brian O'Keefe is a Board Certified Master Inspector (CMI) with Honest Home Inspections and Milwaukee Mold Inspector, a division of Honest Home Inspections. Brian joined Honest Home Inspections in August of 2012 and has been an active home inspector since 2008.
Brian is a graduate of American Home Inspections Training Institute and has taken supplementary classes in electrical, welding, deck construction, and computers. In addition, Brian holds the credentials of Certified Professional Inspector (CPI), Certified Mold Inspector and Assessor (CMIA), is trained in Radon Measurement and Wood Destroying Organisms (WDO) i.e.: Termites & Carpenter ants. Brian's skills include extensive knowledge in boilers, heating and air conditioning, plumbing, electrical, pump repair, roofing, and structural. Brian has many hours of continuing education credits and continues to take extra classes related to residential construction on his own and with Scott LeMarr.
Brian is a member in good standing with International Association of Certified Indoor Air Quality Consultants (IAC2) and the International Association of Certified Home Inspectors (InterNACHI), and the local chapter Southeastern Wisconsin InterNACHI (SEWinterNACHI).
Brian lives in Hubertus with his wife Christine, has two daughters, and a Norwegian Forest Main Coon cat. Brian also enjoys old cars, ATV's, and hunting.
Certifications